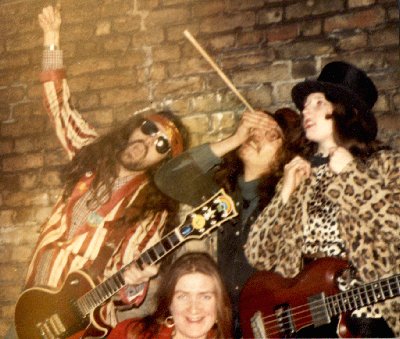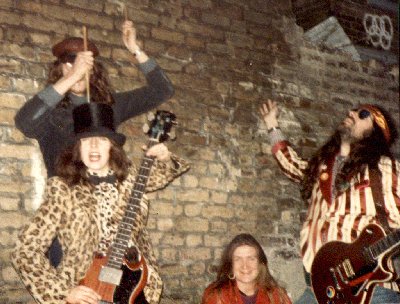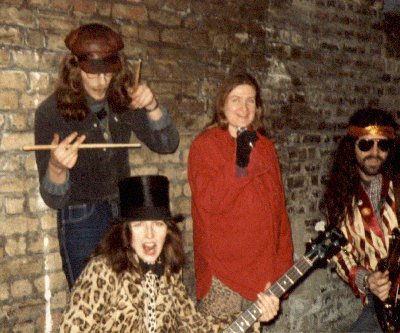 Group photos of The Invisible Band! in early 1985. That's John Dent with the drumsticks and leather cap, Nina Watson with the bass, fake leopardskin jacket and tophat, Julia Fulcher with the red cape, microphone and very pregnant belly and myself, Rory Cargill, with the guitar, shades and stripey jacket.
For some reason or other, the line-up of The Invisible Band! kept changing and never remained stable for very long. As a result, we seemed to have different drummers and bassists every year. While it was nice to meet and work with new musicians, it meant that we had to spend more and more time rehearsing old material before moving on to new material. For instance, this line-up, which worked very well actually recorded less material than we did in 1983, even though our repertoire had expanded enormously.
This was the most exciting and fun line-up of The Invisible Band! If only it had lasted longer than a year. We all gave it 1000% and put in some truly dynamite performances.